Securities Meet Crypto: Token
Posted by
in
Comments Off

on Securities Meet Crypto: Token
What happens when securities meet crypto? The answer is – the security token.
What is a Token?
Bringing back the understanding, let's define the definition of the meaning of "token". Crypto tokens are special kinds of virtual currency tokens that are based on their blockchains and represent an asset or utility the traders have. In general, a token is a representation of something in its particular blockchain ecosystem. For instance, value, stake, voting right. A token is not limited to just one role. It can fulfill many.
Cryptocurrency Coin and Token
Most crypto enthusiasts have probably noticed the terms cryptocurrency coin and token being used interchangeably. However, this is not correct.
A cryptocurrency coin, like Bitcoin, Ethereum, Litecoin can be independent of its platform. They can be used as a form of currency outside their native environment. On the other hand, some tokens exist only on a particular platform. For example, Golem and OmiseGO, which are based on Ethereum.
Howey Test
We need to understand what the Howey test is. Never heard of this before? Let's learn about Howey test!
In 1946, the Supreme Court handled an important case. This would lay down the foundation for the currently infamous Howey Test. Two corporate defendants based in Florida offered real estate contracts for tracts of land with citrus groves. They essentially offered buyers the option of leasing any purchased land back to the defendants, who would then tend to the land and harvest the citrus. Most of the buyers were not farmers and did not have agricultural expertise. So, they were happy to lease the land back to the defendants. And this is where the SEC stepped in.
The U.S. Securities and Exchange Commission (SEC) deemed this illegal and sued the defendants. But why? Well, The SEC saw a problem in defendants not filing a securities registration statement. Their investigation showed that the leaseback was indeed the security. This became a landmark decision.
A test framework was developed to determine whether a transaction is an investment contract or not. If it is, it will be subject to the securities registration requirement. The criteria for it is the following:
It is an investment of money
The investment is in a common enterprise
There is an expectation of profit from the work of the promoters or the third party.
By now we know that a crypto token that passes the Howey Test is deemed a security token. Since the tokens are deemed as security, they are subject to federal securities and regulations.
A security token creates an expectation of profit from the effort of others. At its very essence, a security token is an investment contract that represents legal ownership of a physical or digital asset. For example, real estate or ETFs. This ownership is verified within the blockchain.
After verification, security token holders are eligible for several actions. One of the most important being trading their tokens. However, this requires a functioning secondary market. Unfortunately, this is often overlooked in favor of the primary market
Advertising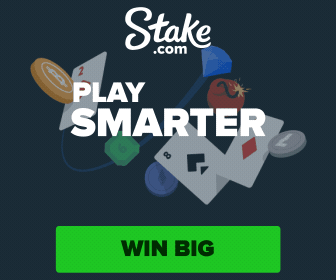 Home - Data Research - News - What We Do - Our Services - Privacy Policy - Term of Condition
©Bitexalt Agencies 2018. All rights reserved.