Explanation of Mapping on Blockchain
Posted by
in
Comments Off

on Explanation of Mapping on Blockchain
1. What are the Limitation with Current Digital Maps?
Although they are actually real-time, the speed maps using a good enough GPS to track you and load information about the route will be limited by many moving parts of the network, which can result in a changing experience. Also, due to the limitations of the system's accuracy, it may be wrongly placing you in the wrong place or on the wrong path, which can lead to confusion.
Then there are maintenance costs. Interactive maps are generally created by teams that issue special vehicles to map areas and update data. It is expensive and time consuming, as it is an ongoing process with updates to road construction and constant changes to local businesses. Realistically, this is why only large companies like Google can offer this service, because they have the capital to enforce the system. Speaking of Google, most users are aware that the current model generally tracks and stores the location data of those using their products, which many consider a direct violation of privacy. Unfortunately, using this useful product means accepting that third parties have the potential to know where you are and have been, at any time.
2. How Can Blockchain Improve Digital Maps?
Using the power of decentralized technology and other strong network protocols, new types of Internet-based maps can be created. Hosting all the data on the blockchain can significantly increase latency, because Dapps can refer to information on your device as well as sensor and blockchain data, which means less information transmission and less processing.
In addition, because an untrusted verification system is used in the decentralized ledger, users can rest assured that this application has accurate and up-to-date information, which is basically indestructible. Since there is no central authority to process and publish data, the entire system can move in near real-time and respond to changing conditions.
Due to the encrypted nature of the network, user information is kept confidential. There's no need to disclose your location to the big companies that collect the data later. Users can fully control which party or entity can see their information, and the whole system is fully transparent to the content that is shared. It removes the burden of location services and becomes a portal to open private life.
3. What Projects are Trying to Work on This?
For starters, a project called FOAM is one example of how the issue of a decentralized mapping system could be addressed. In essence, FOAM utilizes the Ethereum blockchain and a service called geohash in order to make network addresses that correspond to real world locations. The system is referred to as Proof of Location (PoL) and involves the use of radio transmitters, called Anchors, to act as nodes for the network. Operators must stake some FOAM tokens in order to participate, however they are also rewarded for successful contributions. These nodes then connect to each other and form "zones," which basically define an area on the surface of the earth.
Once the basic grid is established, users can then create "Points of Interest" (PoI) which get mapped to the network by being attributed to a specific address on the blockchain. By staking tokens, different users can vote on the validity of a given PoI, with the winning side receiving all staked tokens as a reward, and the losing side losing all. This incentivises honesty, as a PoI like a landmark or coffee shop is either there or it isn't, hence false claims could be quickly voted out of the network.
The system isn't perfect, of course. It requires sufficient infrastructure of Anchors to be in place and while there is economic incentive to run one, there is a long way to go to cover the earth. Also since the system runs on Ethereum, it is subject to the limitations of that network's bandwidth and speed, though these are admittedly set to improve.
Another project looking to create a blockchain powered location service is called XYO. The unique approach here is that users can capture real world location data with special sensors called "Sentinels." Simply by deploying these sentinels, users can begin earning XYO immediately. When sentinels communicate with each other in "the wild", by being in close proximity, then further rewards can be earned. This incentivises users to deploy as many sentinels as possible, which of course work to expand the network and the quality of the location data. It should also be noted that any smartphone can also be turned into a sentinel by downloading the project's app.
There are other ways users can get involved and earn rewards as well, such as by becoming "Archivists" or "Diviners." These are basically the layers of the network that record information to the blockchain and run queries against that data. With all these parts working together, a constantly evolving, real-time map of the world is being recorded on an immutable ledger. One possible stumbling block could be getting enough Sentinels deployed, as they act as a key cornerstone of the system. That being said, they are fairly inexpensive and again, any mobile device can also be used.
One other project, taking a somewhat different approach to the global mapping on blockchain endeavor, is called Hyperion, which is offering comprehensive location based services thanks to the deployment of their "economic model 2.1." This model has three layers. The user level layer, an app called "Titan," provides location information services as well as a wallet for the native HYN token, which users can use to provide their own PoIs to be verified. Beneath this layer is a "Proof of Hybrid" (PoH) system, which is basically a two-tier network that has both a Proof of Work (PoW) layer, called Map3, and a Proof-of-Stake (PoS) layer, called Atlas. Map3 is where location data is stored, verified and distributed; the Atlas layer is where map asset transactions and validation takes place on the blockchain. The system is designed to be censorship-resistant and fault-tolerant.
Users on Titan can stake their HYN tokens to support the Map3 layer, which will earn them passive rewards for participating in the functioning of a node. Furthermore, these tokens can then be re-staked on the Atlas layer, which further aids the network and adds more opportunities for user rewards. Using Atlas's proof-of-stake consensus mechanism, the top 88 block production nodes will be selected to receive block rewards.
One more reason users may want to get in early is that Hyperion has 9 planned scaling cycles, and in each cycle network nodes will be effectively "split" into two nodes each, which will scale the network horizontally — in both the Map3 and Atlas layers. This will also increase the amount of rewards node operators see in the long term, further incentivising contribution to the decentralized map service.
It also helps that the Hyperion network can be seamlessly integrated into existing map applications, bringing familiar interfaces connected to the highest quality location data. Lastly, the token burning model employed by the network ensures that the supply of HYN tokens will incrementally decrease as the total amount staked on the network and requests to the map service grow. So, based upon supply and demand dynamics, that should drive up the value of the token. This aims to encourage increased adoption of the network due to a naturally deflationary currency acting as the cornerstone.
4. What Does the Future Hold?
Due to the current shortage of internet maps, there has to be a paradigm shift to come. We've made it clear that there are lots of innovative ways to explore this, and of course there's always the chance a new project will rock things up close by. Either way, it's clear that blockchain will play a big role in the future, not only in how we use our money or data, but even in how we can explore our world.
Advertising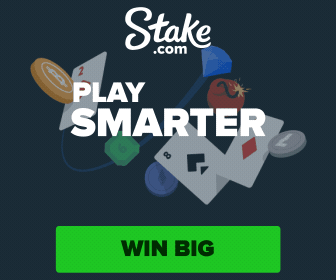 Home - Data Research - News - What We Do - Our Services - Privacy Policy - Term of Condition
©Bitexalt Agencies 2018. All rights reserved.