Blockstack Data Research
Posted by
in
Comments Off

on Blockstack Data Research
Blockstack
Blockstack is a decentralized computing platform that puts users in control of their data and identity. Apps built on Blockstack make data breaches and trust violations an antiquated notion.
Over 100 independent developer teams have built apps on our platform. Open-source software is at the heart of everything we do; this is active on Discord, GitHub, Twitter, and the Blockstack Forum.
Websites: blockstack.org
Explorer: explorer.blockstack.org
Wallets: wallet.blockstack.org
Commnuity: Blockstack Forum, Twitter, Telegram, Blockstack Community
Sourcode: Github
What is Decentralized Computing?
Decentralized computing is the allocation of resources, both hardware and software, to each individual workstation, or office location.
In contrast, centralized computing exists when the majority of functions are carried out, or obtained from a remote centralized location. Decentralized computing is a trend in modern-day business environments.
This is the opposite of centralized computing, which was prevalent during the early days of computers. A decentralized computer system has many benefits over a conventional centralized network.
Desktop computers have advanced so rapidly, that their potential performance far exceeds the requirements of most business applications. This results in most desktop computers remaining idle (in relation to their full potential).
A decentralized system can use the potential of these systems to maximize efficiency. However, it is debatable whether these networks increase overall effectiveness.
Who Create Blockstack?
Blockstack PBC, a public benefit corporation at the heart of the Blockstack ecosystem, has raised $75M+ in capital to develop the core protocols and developer tools for the platform.
They are headquartered in New York City, with a globally distributed team that includes computer scientists from Princeton, Stanford, MIT and other top universities.
After four years of research and development, they are deployed the initial version of our full-stack computing platform that can scale blockchain-based apps to millions of users today.
What is Stack?
Stacks (STX) is the name of a token developed by Blockstack Token LLC in 2017 and activated in the third quarter of 2018.
In 2017 Blockstack did a token sale. Participants became token holders when they received allocations of Stacks tokens in the genesis block. A genesis block is the first block of a blockchain.
During the draft genesis block period token holders setup a seed phrase (sometimes referred to as a recovery phrase or a recovery seed using the Stacks Wallet software or their own hardware wallet.
It was each token holder's responsibility to store their own seed phrase in a private and secure location. Holders could use their wallet to verify their holdings and allocations on the genesis block explorer. Beyond that, while in draft state, token holders were in a lock down period.
Projects Value Propotition
Blockstack makes building decentralized apps as easy as cloud apps. Developers use simple libraries that abstract away the blockchain complexity, and there is no new coding language to learn.
Users get a universal login that works everywhere without passwords, and an encrypted home drive that allows them to take their data to any app they want.
Apps can run on user devices, and data sharing requires explicit user opt-in.
Highlight
Founded in 2013 at Princeton
$75M+ in funding
4 years of research & development
8.000+ active developers and enthusiasts
270+ apps launched on Blockstack
Advertising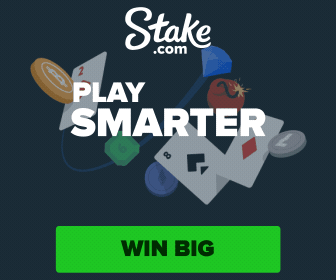 Home - Data Research - News - What We Do - Our Services - Privacy Policy - Term of Condition
©Bitexalt Agencies 2018. All rights reserved.