Bitcoin Mining, What Tools and How?
Posted by
in
Comments Off

on Bitcoin Mining, What Tools and How?
Bitcoin Mining is one method to get Bitcoin. Bitcoin itself is a massive global cash system which recording the history of transactions or the money movement from one person to another.
When Bitcoin transaction processed in Bitcoin network means that Bitcoin is moving from one to another. Someone needs to make sure that all transactions are already recorded rightly and the cash system synchronized globally.
Here is the easiest way to explain. Miners to actually earn bitcoin from verifying transactions, two things have to occur. First, they must verify 1 megabyte (MB) worth of transactions, which can theoretically be as small as 1 transaction but are more often several thousand, depending on how much data each transaction stores.
Second, in order to add a block–of transactions–to the blockchain, miners must solve a complex computational math problem, also called a "proof of work." They are trying to come up with a 64-digit hexadecimal number, called a "hash". Basically, a miner's computer spits out hashes at a rate of megahashes per second (MH/s), gigahashes per second (GH/s), or even terahashes per second (TH/s) depending on the unit, guessing all possible 64-digit numbers until they arrive at a solution. In other words, it's a gamble.
The chance of a computer producing a hash below the target is 1 in 16 trillion. Fortunately, mining computer systems spit out many, many more hash possibilities than that. Nonetheless, mining for bitcoin requires massive amounts of energy and sophisticated computing rigs to cope up with the math, but more about that later as well.
There are four ways for mining Bitcoin:
CPU – Looking at the history of bitcoin mining development, this activity was first carried out by relying on a computer hardware device, namely the CPU (Central Processing Unit). Previously, with a computer with a good CPU, someone could do mining. However, now with an improved bitcoin security system, the CPU mining system cannot endure more.
GPU – Then the miners use the GPU (Graphical Processing Unit). Hardware, which is known as the popular Graphic Card, can be attempted to mine bitcoin. With its stronger processing capability, in fact the GPU mining system is much more reliable than CPU mining.
FPGA – The development of bitcoin mining has become increasingly sophisticated until it is known as a system called FPGA Mining (Field Programmable Gate Array). This is a combination of computer equipment that has been equipped with an additional Bitcoin mining rig. Bitcoin mining rig is a hardware device created as a replacement for the CPU or GPU function which is capable of running the bitcoin data mining process faster and optimal.
ASIC – Application Specific Integrated Circuit (ASIC) basically uses a hardware device that has been implanted with a special chip that has a function only for mining bitcoin. By using ASIC, the miner's display will be much more compact and orderly. But of course it is not easy to make an ASIC Mining device, it is very expensive though.
Advertising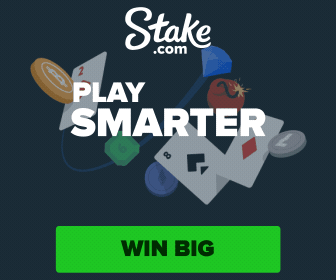 Home - Data Research - News - What We Do - Our Services - Privacy Policy - Term of Condition
©Bitexalt Agencies 2018. All rights reserved.