Atlético De Madrid Launch Cryptocurrency Powered $ATM Fan Token On Socios.Com
Posted by
in
Comments Off

on Atlético De Madrid Launch Cryptocurrency Powered $ATM Fan Token On Socios.Com
Fans Are Using $ATM Fan Tokens To Choose A Player To Take Over The Club's Instagram For The First Time In History
MADRID, 30th January 2020: The first Atlético de Madrid poll on fan engagement & rewards app Socios.com is open, meaning Atlético de Madrid fans around the world have a new way to connect with their club. For this first poll, the club is asking fans to decide which player will take over their official Instagram channel for a day.
The chosen player will connect directly with Atlético's 9 million strong Instagram following, going behind the scenes and providing their take on daily life at the club by uploading photo & video content. Fans will be able to decide what the chosen player does during the takeover in subsequent follow-up polls to be held on the platform. Fans are already using $ATM Fan Tokens on Socios.com to participate in the first poll, choosing from the following shortlist of 4 players:
Koke
Morata
Lodi
Thomas
Only those in possession of $ATM Fan Tokens are eligible to participate. Fans can purchase $ATM Fan Tokens exclusively in the Atlético de Madrid Fan Token Offering (FTO™), which is open now on Socios.com. Each $ATM Fan Token will be priced at around €2 depending on the exchange rate of Chiliz $CHZ, the digital currency of Socios.com, at the time of purchase. Once acquired, $ATM Fan Tokens cannot be spent and can be used to take part in all polls on the app.
Fans will earn reward points for taking part in the polls, giving them the opportunity to access unique experiences and exclusive club merchandise. Experiences could include the chance to watch a match from the VIP area at the Wanda Metropolitano and meet stars from the team as well as club legends. Socios.com and Atlético de Madrid will reward fans in other exciting ways too, creating once-in-a-lifetime experiences and allowing supporters to get closer to their heroes. The more Fan Tokens accumulated and the more a fan interacts with the app, the more reward points they will receive, increasing their chances of winning one of these incredible experiences.
All polls take place in a secure environment, and all participation is registered on the blockchain, so the results are transparent and can't be altered. This means that Atlético de Madrid fans can use $ATM Fan Tokens to participate in club polls confident that the outcome will be fair and meaningful.
Hundreds of thousands of Chiliz $CHZ, the digital currency of Socios.com, and a limited number of $ATM Fan Tokens were made available for free during January through Socios.com's in-app Augmented Reality (AR) feature Token Hunt. Fans who collected $CHZ in the Daily Token Hunts can use them towards purchasing $ATM Fan Tokens now that the FTO is open.
Iñigo Aznar, Commercial Director of Atlético de Madrid, said: "Socios.com will help to strengthen the connection between Atlético de Madrid and its fanbase all over the world, giving the supporters the opportunity to interact with their club in a new and different way, as well as to win unique and special experiences."
Alexandre Dreyfus, CEO & Founder of Socios.com, said: "Atleti fans are already participating in the first poll to choose a player to take over the club's Instagram for a day, with four first-team stars competing to give the team's massive 9 million global following their take on daily life at the club. This is just the first of many polls which will bring fans closer to their heroes, with 2 more set to be unveiled in the next few weeks and many more to follow this season and every season. Socios.com will build a stronger connection between Atlético de Madrid and fans of the club, allowing them to engage with their team in an unprecedented way and providing them with the opportunity to win amazing once-in-a-lifetime experiences."
Advertising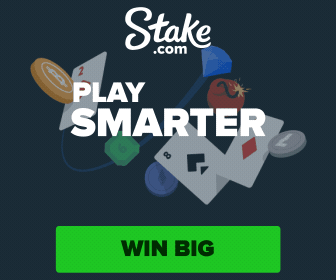 Home - Data Research - News - What We Do - Our Services - Privacy Policy - Term of Condition
©Bitexalt Agencies 2018. All rights reserved.